May, 11 – today is the 20th anniversary of the death of Douglas Adams, author of 'The Hitchhiker's Guide to the Galaxy'. In 14 days, on May 25, 2021 we will celebrate the Towel Day, in remembrance and as a tribute to D. Adams and his work.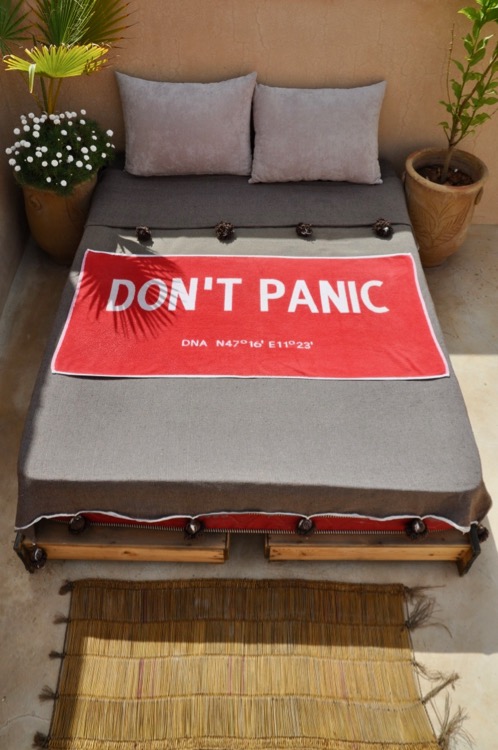 Always on May, 25th, hitchhiker's, froods, fans and enthusiasts of Douglas Adams are celebrating the Towel Day by carrying a towel with them.
Towel – Just about the most massively useful thing any interstellar Hitchhiker can carry. ( Douglas Adams, Hitchhiker's Guide to the Galaxy, chapter 3)
With he countdown running, it's time to get a wonderful towel as a homage to D. Adams. The DON'T PANIC Towel has great practical value. It keeps warm and you can dry yourself off with it. More importantly, a towel has immense psychological value. It features in big letters the good advice for all people in the universe: DON'T PANIC.
Shopping is a pleasure at the DON'T PANIC Towel Shop