DON'T PANIC – das passende Weihnachtsgeschenk liegt schon bereit: Ein Handtuch ist so ungefähr das Nützlichste, was der interstellare Anhalter besitzen kann.*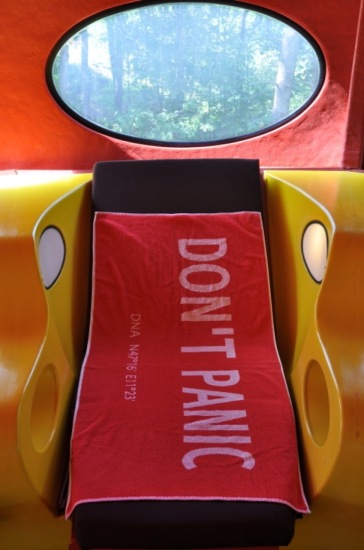 Die Vorbereitungen auf das kommende Weihnachtsfest sind im vollem Gange. Da kommt die Hilfe bei der Suche nach dem passenden Geschenk gern gelegen. Für alle Hitchhiker + Fans von Douglas Adams, dem Kultautor von 'Per Anhalter durch die Galaxis' (Original: 'Hitchhiker's Guide to the Galaxy') gibt es den passenden Wegbegleiter, das Handtuch (Towel) mit dem weisen Rat: DON'T PANIC. Das Handtuch im klassischen Badehandtuchformat 140 x 70 cm. Zu erwerben ist es im DON'T PANIC Towel Shop. Nimm es und trage es in Ehren.
Hier geht es zum DON'T PANIC Towel Shop
PS. Versand weltweit – Auch Lenin wurde schon mit einem Handtuch ausgestattet.