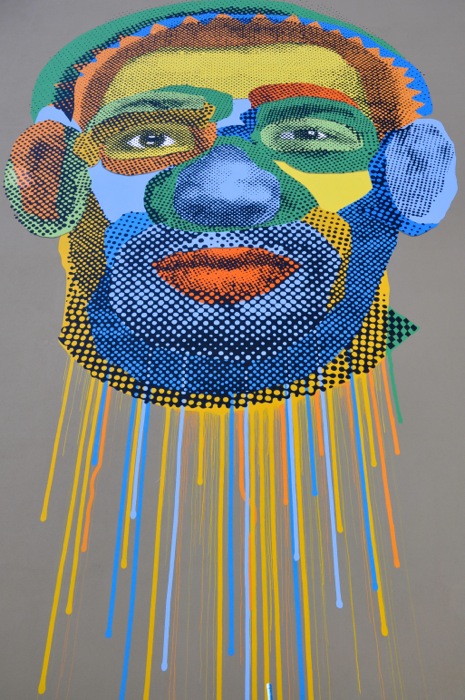 Street Art duo Various and Gould have spent twelve days on their work 'Face Time'. A patchwork of colored areas and painted dots with a strong reference to their favorite technic of silkscreen printing.
Face Time is not a portrait of one person but rather a character study. An identity based on a patchwork of different sources to celebrate the diversity of mankind.
The work was developed in cooperation with the architects roedig . schop and is covering a mural of about 350 square meters. You will find the mural in the neighborhood of Moritzplatz, close to the former border.
Of course, it's in my iOS App: Street Art Berlin