Als 83. Ort weltweit und als vierte Stadt in Deutschland (Berlin, Frankfurt, Köln) kann man im Stadtraum von München die Mosaikwerke von (Instagram:) @invaderwashere suchen, sammeln und bewundern. Wer nur ein paar grobe Hinweise zu den Orten haben möchte kann auf instagram fündig werden. Für diejenigen die eine Tour zu allen 18 Orten der Invasion machen möchten empfehle ich ein Fahrrad und meine Karte auf Google Maps zu nutzen.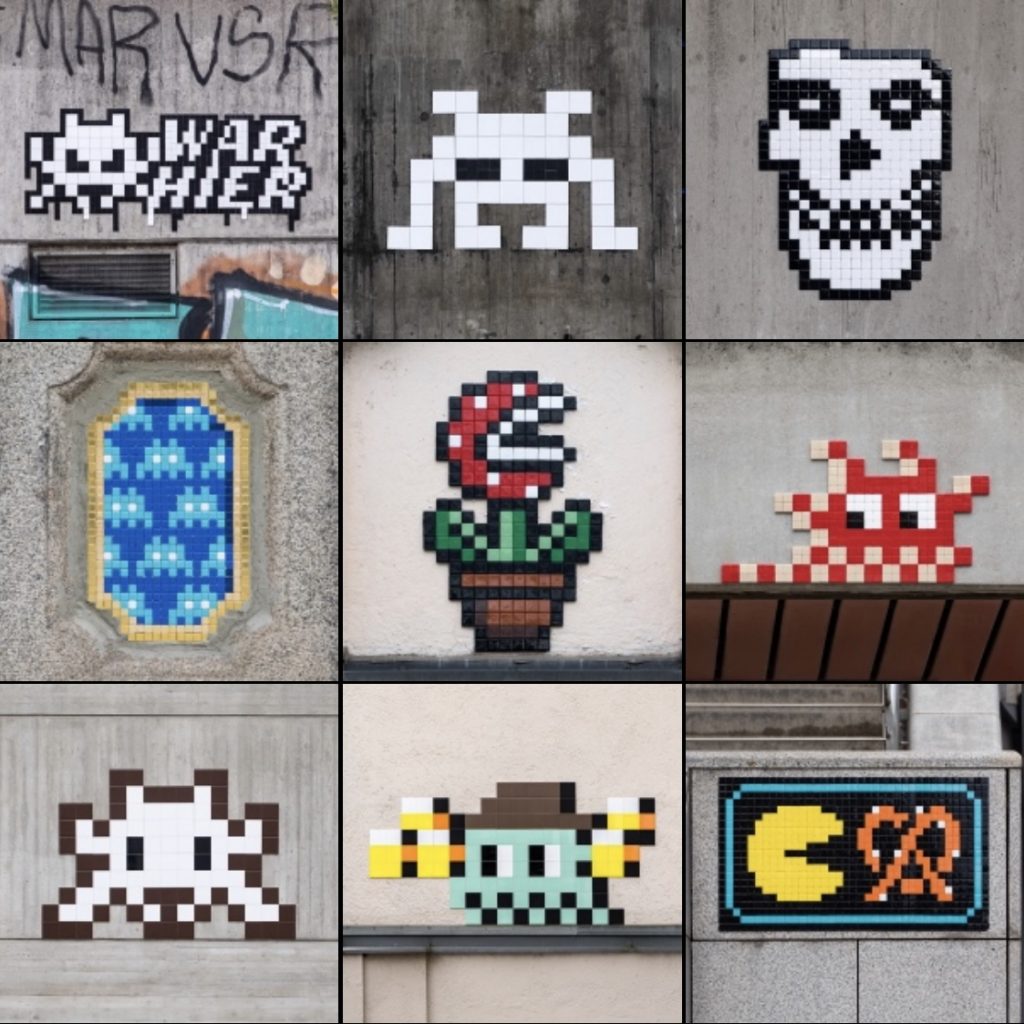 Für viele Street Art Künstler:innen stellt sich die Frage, wieviele Menschen ihre Werke im Stadtraum sehen, bevor sie zerstört oder übermalt werden. Invader bekommt Feedback durch seine eigene App (Flash Invaders), mit der er einlädt seine Space Invader zu fotografieren. Z.Zt. gibt es 305156 angemeldete Spieler, die über 19 Millionen mal seine Werke fotografiert haben. Wer die App nutzt bekommt Punkte für jeden Flash (Foto) und ist im Highscore sichtbar. Dabei gibt es ja nach Größe der Mosaike zwischen 10 und 100 Punkten. Wenn man einen ersten Space Invader in einer neuen Stadt entdeckt gibt es einmalig +100 Punkte. Auf diese Weise bekommt invaderwashere Hinweise darauf das die Space Invader noch weiter im Stadtraum präsent sind bzw. in welchem Zustand. Als Spieler erhält man neben den Punkten, das Original Foto, das invaderwashere zur Dokumentation angefertigt hat.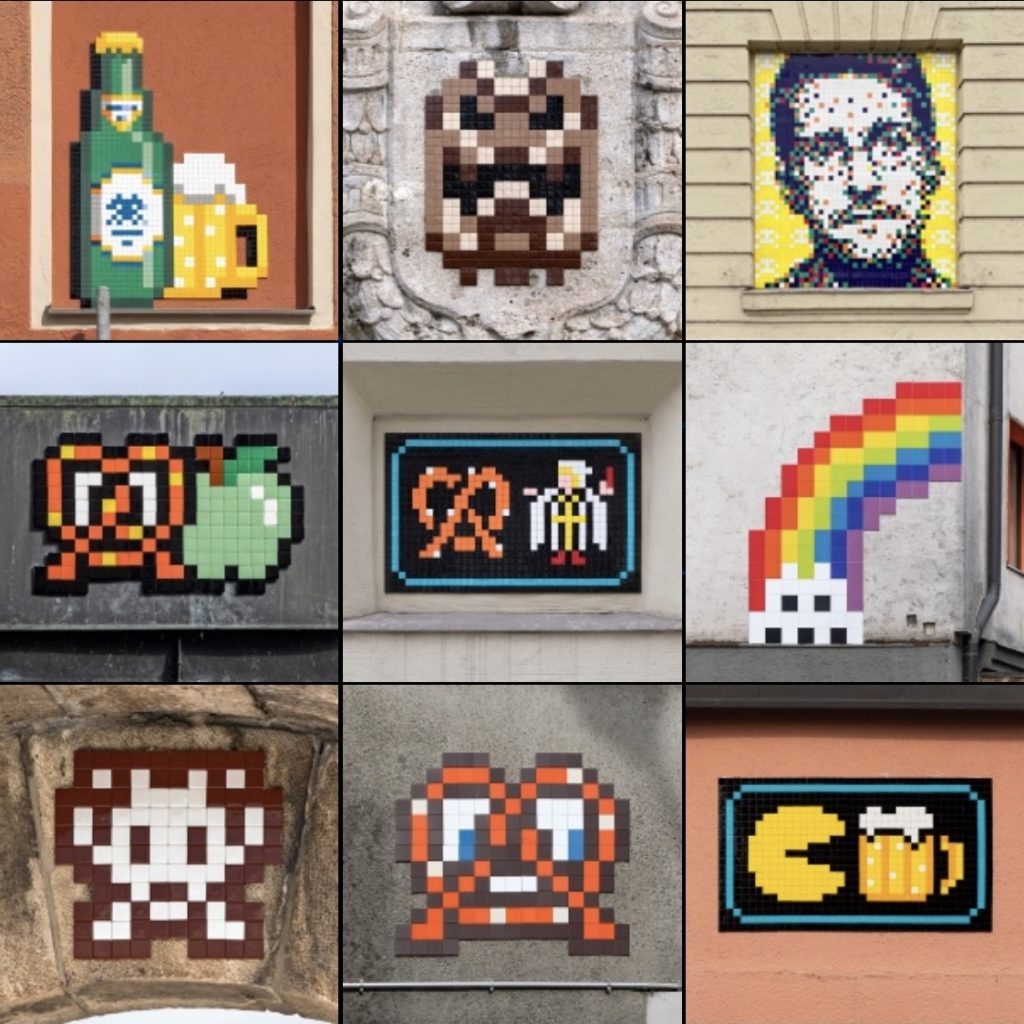 Street Art gehört auf die Straße und ins Museum. Gerade da die Werke oft nur temporär zu sehen sind, ist es ein anliegen von einigen Museen und Instituten, die Geschichte der Street Art einem breiteren Teil der Gesellschaft zugänglich zu machen und die Künstler:innen zu unterstützen in dem sie Werke ankaufen. In München sind das vor allem zwei Orte. Das Museum of Urban and Contemporary Art (MUCA), zeigt aus gegebenen Anlass eine Jubiläumsschau "25 Years", in der neben Arbeiten von Banksy, Shepard Fairey und Swoon, auch sechs Werke von Invader zu sehen sind. Die zweite Location ist: Amuseum of Contemporary Art die momentan die nächste Ausstellung: 'A Decade of Visual Resistance' vorbereiten, die am 16. Juni 2023 eröffnen wird.