Two years ago, my app Street Art Berlin was the first time available in the App Store.
Berlin is the mecca for street art lovers. Huge blind walls serve as canvas for impressive wall paintings. Artists like Blu, Roa, Vhils and Victor Ash converted the streets into a posh gallery. While some of the murals were destroyed or painted over, some new appeared in the cityscape of Berlin. Here, the work 'Dream Scape' of Twoone from 2014.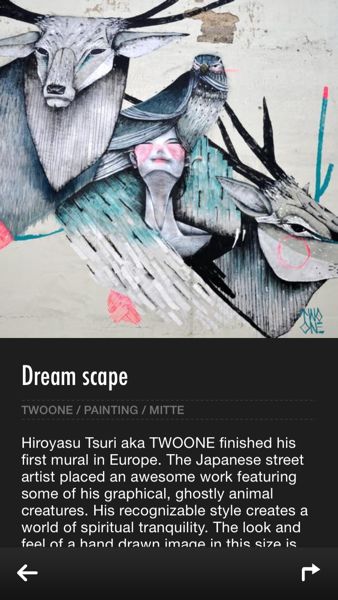 One click, for your download of the free app.