In einem Monat ist der Handtuchtag 2019. Höchste Zeit die letzten Vorbereitungen zu treffen… sprich ein Handtuch auszurollen. Ich habe mir dieses Jahr schon einen Platz auf einer Dachterrasse in Marrakesh reserviert :)
DON'T PANIC – Das richtige Handtuch gibt es im DON'T PANIC Towel Shop. Kaufe es und trage es in Ehren.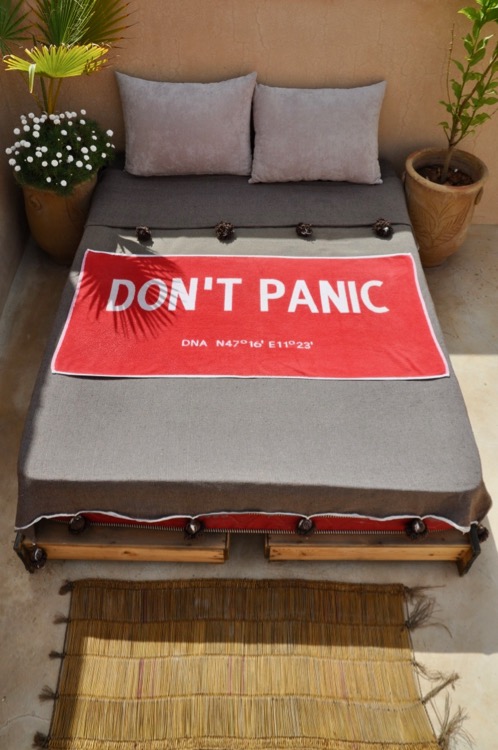 One month until Towel Day 2019. I have placed my towel already on a roof terrace in Marrakesh. Are you ready, to roll out your towel and pop a fish in your ear?
DON'T PANIC – You can get the beautiful towel right in time for the towel day 2019. Shopping is a pleasure at the  DON'T PANIC Towel Shop :)