I have been to Milan in June. Where I visited the Fondazione Prada and the Hangar Bicocca by Pirelli. Amazing spaces for art. At the Hangar Bicocca they invited the famous twins from Brazil Os Gemeos fur a huge mural.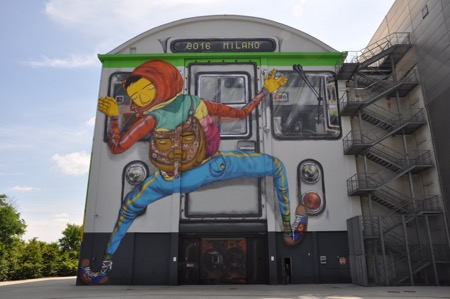 On the streets of Milan I collected more than 300 works of Street Art, which I added to my online gallery. A really huge, early work of BLU, which is covered by a lot graffitis. A new mural by Millo and on a shutter of a shop a homage to the protests in Bejing on Tiananmen Square, in 1989. Enjoy to watch…
Street Art Milan or the entire Street Art Collection with more than 2500 photos from around the world.