The street art scene in Istanbul is fascinating. You will find a lot of stuff around the popular and touristic places of the district Beyoğlu and around the Galata Tower. You will find works by C215, Evol, Pixel Pancho and of a lot of locals.
JR was recently in town for pastings of his series 'Wrinkles of the City. For some of his pieces you will get the best point of view from the ferry boat on the way to Eyüp.
On the asian part of Istanbul you will find especially some great wall paintings which were done for the 'Mural Istanbul Festival' in 2014. One example, is the work 'Ufo Attack' by Sepex and M-City.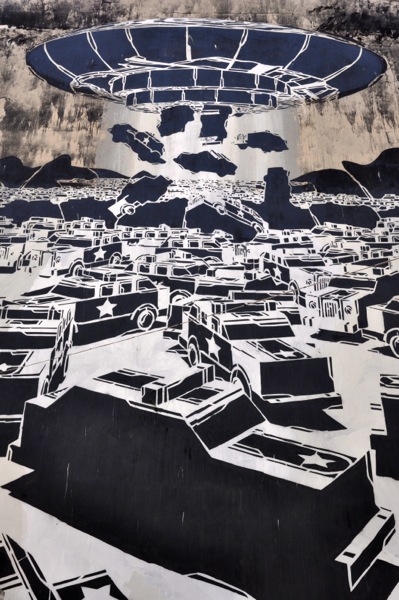 I uploaded 83 photos from Istanbul to my gallery, where you can find more than 1800 photos from all over the world,in my Street Art Collection – Enjoy:)
If you go to Istanbul, download the App Street Art Istanbul for a convenient tour through the streets.