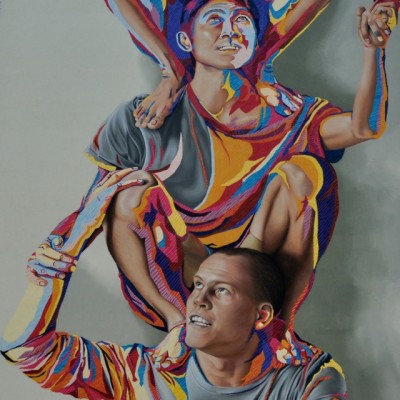 A new painting covers the facade of a tall apartment building in the district Lichtenberg.
JBAK is a partnership between the artists James Bullough and Addison Karl. Bullough is focused on photorealism, combining contemporary street art techniques and the classical style of realist oil painters. Addison is responsible for the hatch drawing style, fantastic thin lines to get awesome illustrations. Together, they created a distinctive style which is asking for large walls, like the Totem mural.
The mural was made possible by HOWOGE (housing association) and is part of their initiative LOA Berlin (Lichtenberg Open Art).
With the free App Street Art Berlin, you can discover more than 30 murals in Berlin – Enjoy :)